Regular price
$95.00 USD
Sale price
$39.00 USD
Unit price
per
Save 60%
Sold out
Battery life lasts up to 3 days
Lighting Fast Charging Technology
Slimline Design for Portability: Perfect for Travel
Only 5 left in stock!
Description

Sleek & Powerful Battery
10000mAh in an ultra-thin design

Revolutionary MagSafe Technology
Compatible with MagSafe Charging Technology

Real-time LED Power Display
Stay informed with immediate power status

Flexible Input/Output Options
Adaptable charging for diverse needs

Super-Speedy Recharging Capabilities
Refuel Your Devices at Record-Breaking Speeds

Dual Charging Power 
Charge Two Devices Simultaneously

Power Up Anytime, Anywhere
Always Stay Fully Charged, No Matter Your Location

Both Wired and Wireless Charging Features are Available
Quick Charging at 15W Wirelessly and 20W via Wired Connection

Compact, Elegant Design
Convenient for On-the-Go Use

Advanced AI Chip Technology
Efficient cooling, maximum charging efficiency
Tech Specs

Technical Specifications:
Battery Capacity: 10,000mAh
Wireless Output: 15W/10W/7.5W
USB-C Output: 5V/2A, 9V/2.2A (20W)
Lightning Output: 12W
Safety Features: Overheat, Overvoltage, Overcharge, and Foreign Object Detection

Ultra Slim Magnetic Power Bank 5,000 mAh:
Size: 104 x 68 x 9 mm
Weight: 150g

Ultra Slim Magnetic Power Bank 10,000 mAh:
Size: 104 x 68 x 15 mm
Weight: 230g
What's Included

1x Ultra Slim Magnetic Power Bank 10.000 mAh
1x USB C-A Charging Cable
1x Quick Start Guide
Compatibility

The power bank is compatible with a wide range of devices, including any Qi wireless-enabled device and any USB-C & USB-A chargable gadget.

MagSafe Compatibility
The Power Bank is Compatible with MagSafe Technology, Supporting iPhone 12, 13, 14, & 15 Series, as well as Magnetic Cases and Magnetic Rings.

Qi Wireless Compatibility
The power bank can charge any Qi wireless-enabled device, specifically iPhone 8 or later models for Apple devices, and Galaxy S6 or later models for Samsung devices. Please check the Qi wireless charging compatibility of your device if you are unsure.

The power bank is also compatible with AirPods Pro, AirPods Pro 2, AirPods 3, AirPods 2 (wireless charging case), Samsung Buds2 Pro, Buds Pro, Buds2, Buds, Buds Live, Buds Plus, and Pixel Buds & Pixel Buds Pro.
FAQs

What is the recharge limit?
You can recharge your phone from 100% to 400% depending on the device.

Is it compatible with MagSafe technology?
Yes, it is compatible with MagSafe technology.

Is a MagSafe Case required?
For charging with MagSafe, a MagSafe Case or Magnetic Ring is necessary for devices other than iPhone 12 or any subsequent model.

I have a Samsung phone. Can I use this?!
Yes! Of course, you'll need a Samsung Magnetic Case and you're good to go.

What if I don't own a iPhone or Samsung phone?
No worries, utilize a Magnetic Ring by placing it on your phone or phone case.

Can I charge using a cable?
Yes, you can achieve fast charging with 20 watts of power using a cable.
UK Based

30 Day Returns

Free Shipping
View full details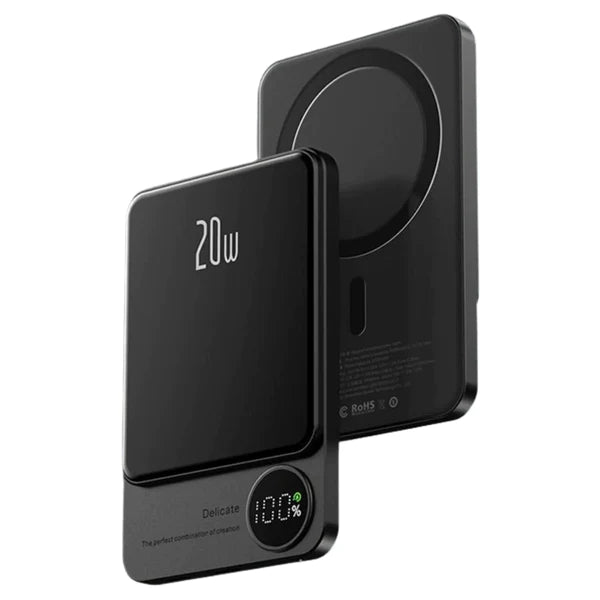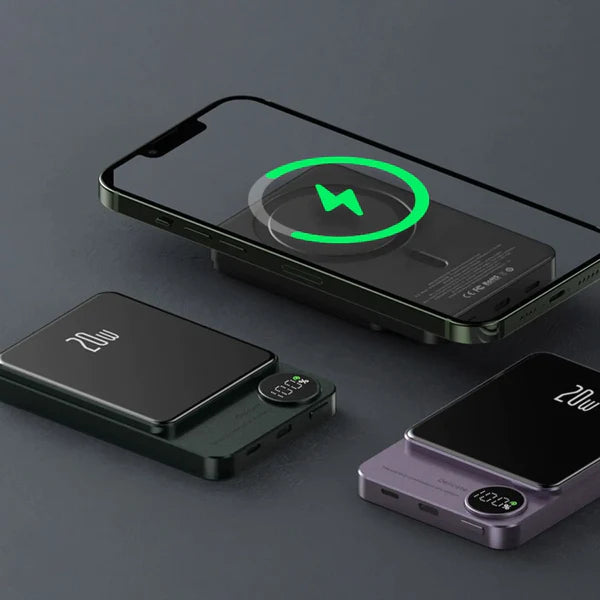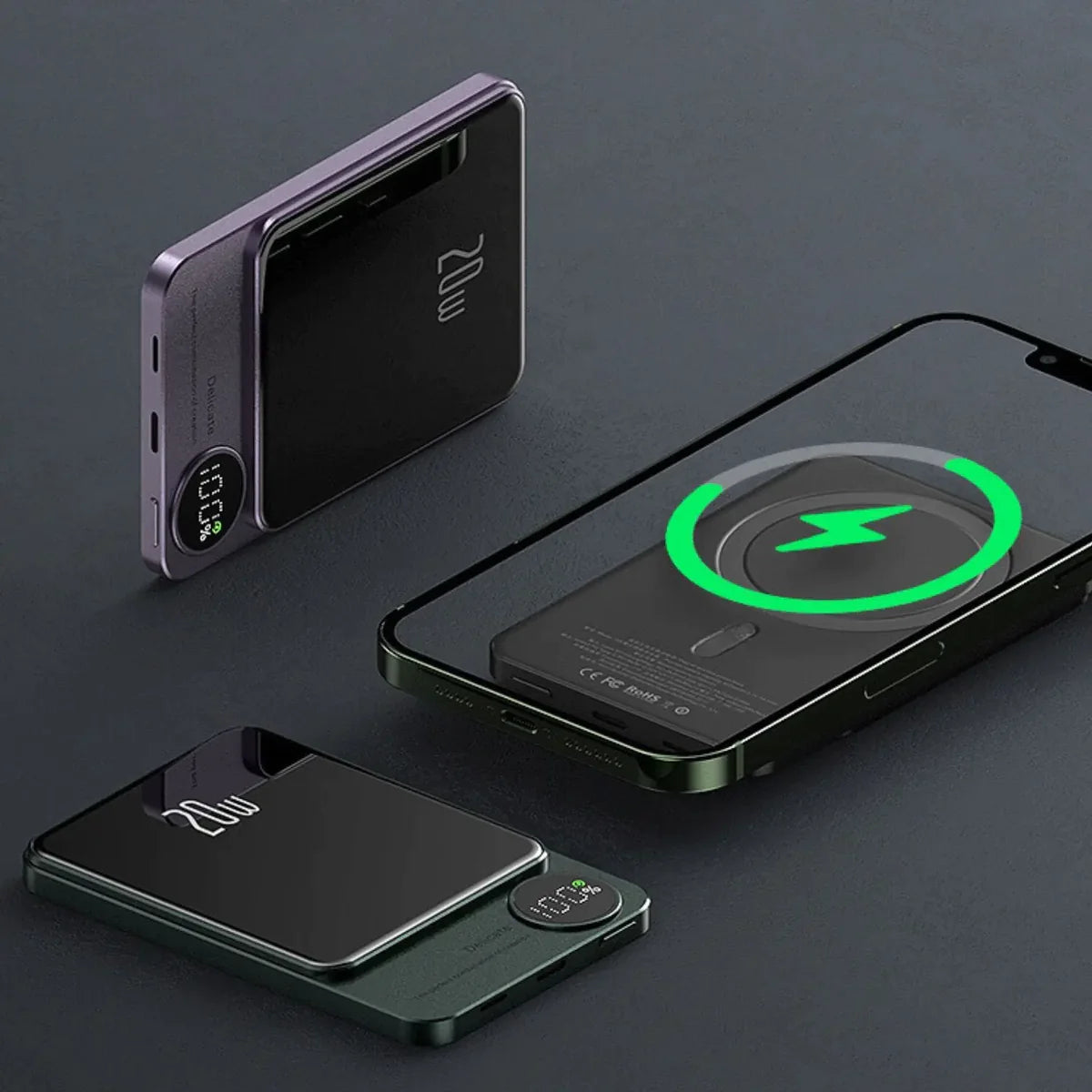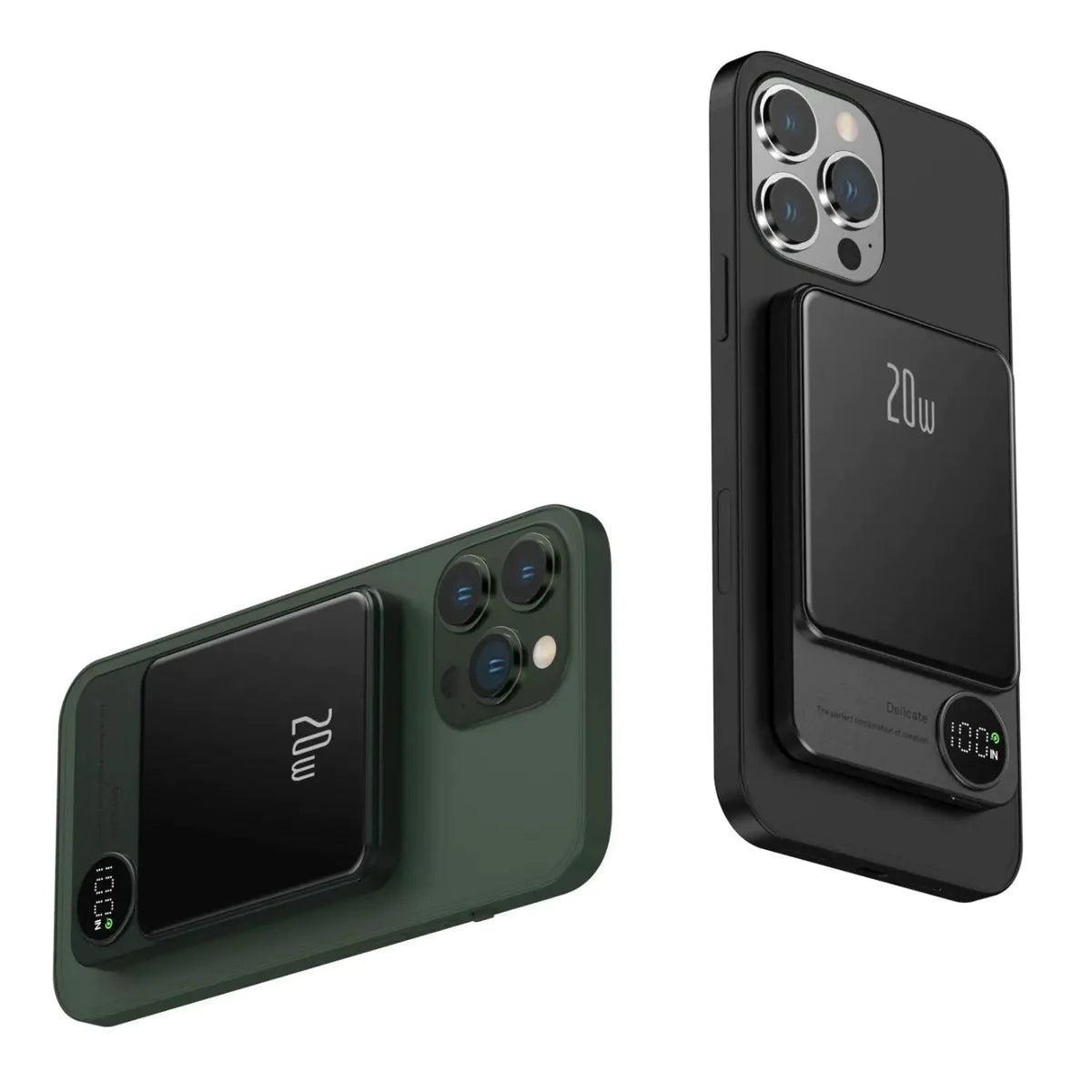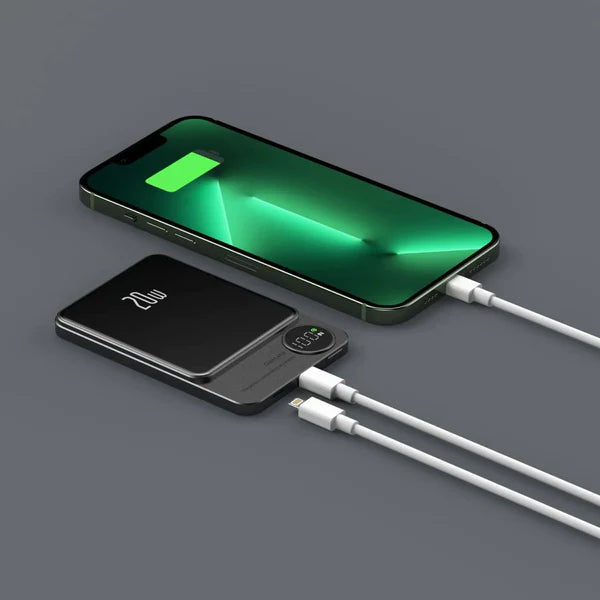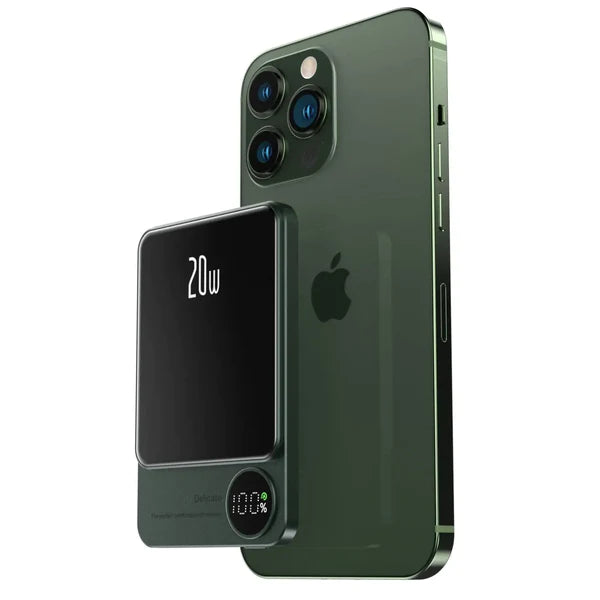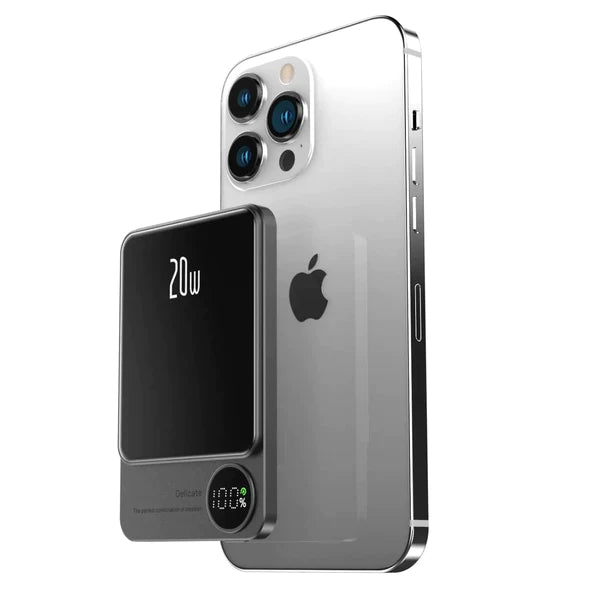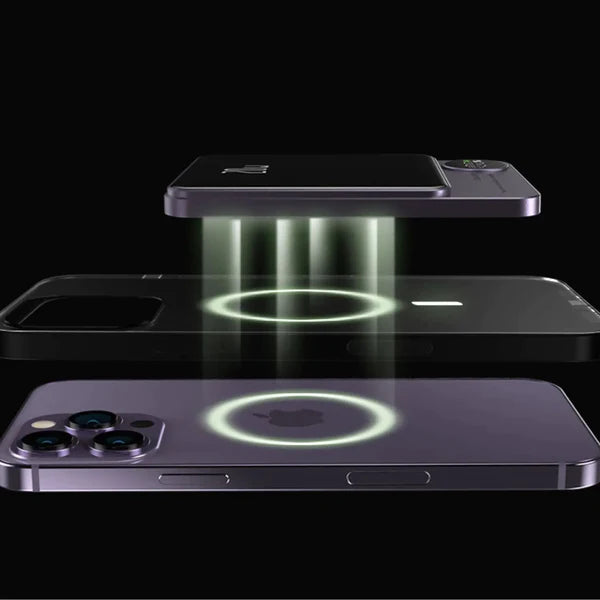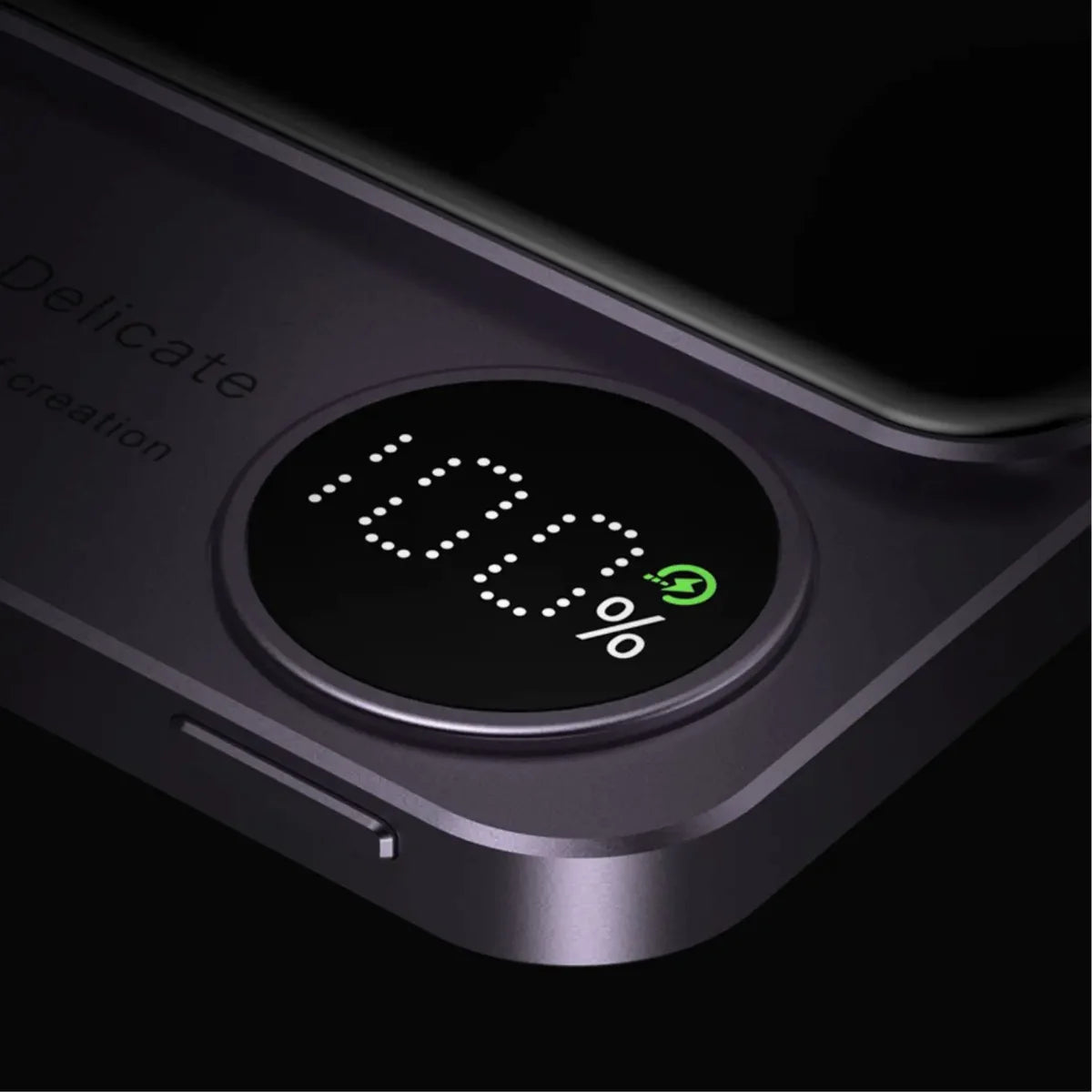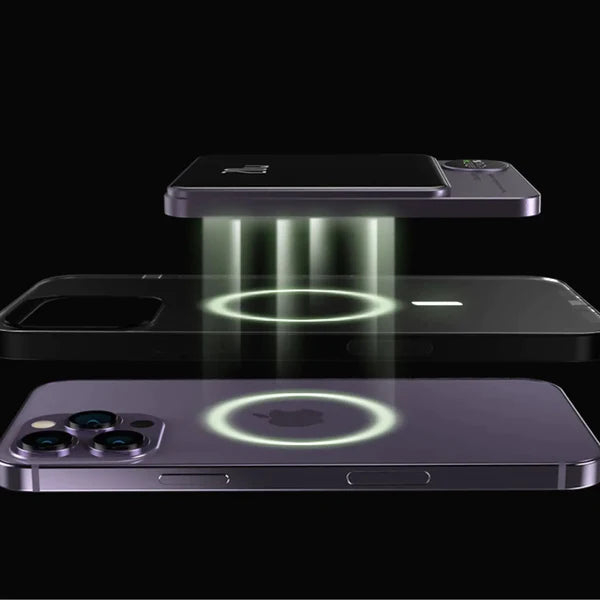 MagSafe Compatible Technology

Use Magnetic Charging to Create A Floating Charging Experience

Ultra-Fast↑ Wireless  Charging

Accelerate Your Device Charging with Lightning Speed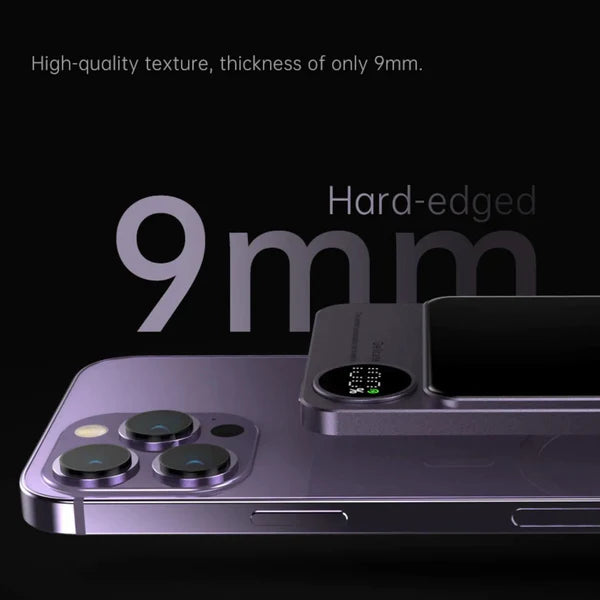 Aesthetics Meets Convinience
Our Sleek Design and Cutting-Edge Technology is the Perfect Solution for Your Travel Requirments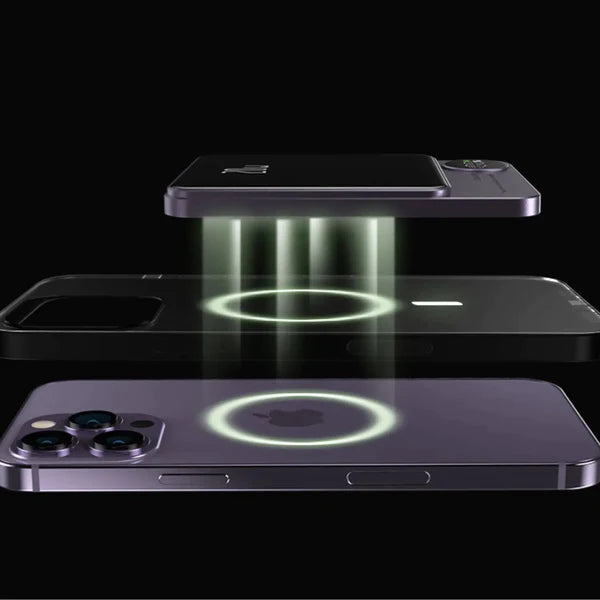 Our Slimline Design
At 9mm thin & 150g in weight. Our Compact, Sleek Design is the Essence of Portability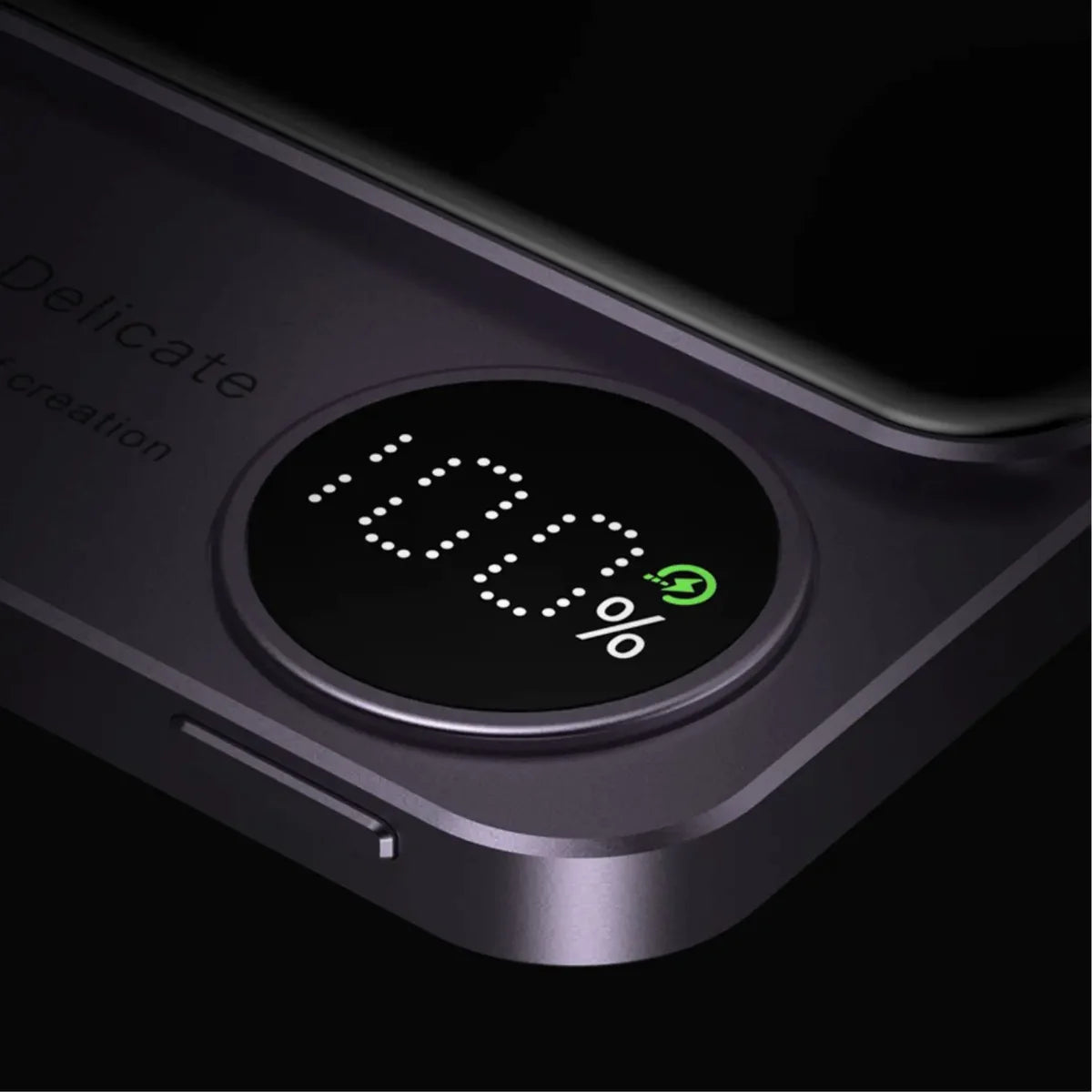 Rapid Charging Technology
Our Lighting Fast Charging System will Ensure You'll Always be Online
Let Our Reviews Do the Talking
Over 500+ Satifised Customers & Counting!
24/7 Customer Service

Customer satisfaction is our top priority.

Fast Dispatch

Orders dispatched swiftly for prompt delivery.

Secure Payment

Rest easy with our SSL-protected checkout process.